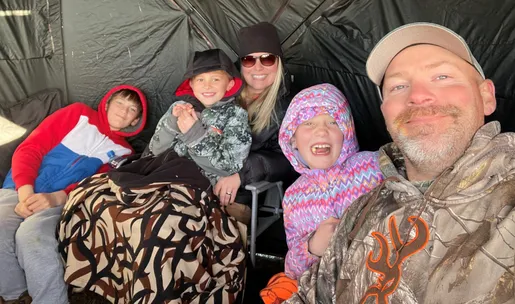 Kassidi Crosiar - Dental Assistant- Office Manager
Hello. My name is Kassidi. I grew up in Salt Lake City, Utah and have lived in Montana for 18 years. I currently reside in Three Forks with my family. I have a 7 year old, Theron. We stay busy with school activities and all sorts of outdoor fun! I have recently married the love of my life, Bob and added 2 wonderful bonus kids to the family, Wyatt and Elli.
I have worked as a dental assistant at Three Forks Family Dentistry for 16 years. I truly enjoy the dental field. Not only are my co-workers great but our patients are as well. No teeth are the same so I see something new and interesting every day and I love every minute of it!
When I am not working I love camping, fishing and hunting. I also love watching movies and being outside as much as possible with my family.
I look forward to meeting you and hope I can help make your experience here as gentle and fun as possible!!!
My favorite sayings:
Never regret something that once made you smile!
You don't really need to brush your teeth…..just the ones you want to keep!
Everyone smiles in the same language!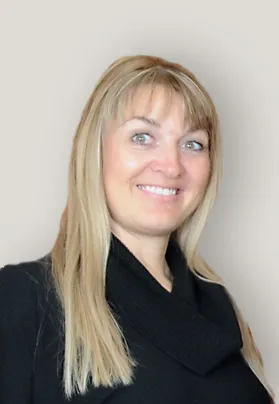 Donna Pesicka- Dental Hygienist
Hello and welcome to our dental office! I have been proudly serving patients here since 1999. I enjoy treating people of all ages and over the years I have watched and shared many life experiences with my patients. You are always treated with respect and care. I strive to provide a pleasant dental experience and schedule appointments to be on time, so please come a few minutes prior to your appointment.
I live in the Crow Creek valley, with my husband and two children on a ranch. When I am not providing dental treatment I can be found working with my family. Some say that I work all the time, but I have the" best of both worlds", I work in town for 4 days per week and spend the remainder helping out with the chores. Working outside with horses & cows puts life in perspective. Whether a day is spent fixing fence, riding, working cows or helping a newborn calf in cold weather, I realize the importance and value of life's lessons I am able to provide for my children.
I will try to make your experiences here thorough & gentle while providing quality dental care. I believe in treating and educating patients so you have the knowledge and resources to care for your teeth over the changes of your life. I look forward to seeing you as the 'first time patient or the established patient' for many years to come.
Katy Loucks- Dental Assistant- Front Desk
Hello! My name is Katy. I am a Montana native, growing up in Ennis, MT. After graduating from high school, I attended Montana State University where I obtained a Bachelor of Science degree in Elementary Education. I taught preschool in Bozeman, MT for seven years. I needed a change of pace and have always been interested in the dental field. In March of 2015, I began working at Three Forks Family Dentistry as a dental assistant and have enjoyed every minute of it! I enjoy working with patients and am constantly learning new things about dentistry. I look forward to coming to work every day and providing gentle care for our patients.
In my free time, I enjoy mountain biking, four wheeling, hiking, camping, and spending time with family. I have been married to my wonderful husband since 2009. We live in Manhattan, MT with our cats, Kalani and Bimbi, that we adopted from the Lewis and Clark Animal Shelter.